about us
MISSION
ARK Counseling and Wellness Center is a program of ARK of God International Ministry Inc., a 501(c)(3) faith-based nonprofit working to promote the wellbeing of individuals and families by providing physical, mental, emotional, and spiritual care, and making quality mental health services and enrichment programs accessible by teaching, sharing insight, and equipping individuals in discovering and pursuing their purpose in excellence. We believe every individual deserves total wellbeing and rich fulfillment of their purpose in life.

VISION
Every person successfully navigating life, experiencing personal growth, and achieving mental health.

Your mental health is as important to us as it is to you, which is why we offer comprehensive treatment options. We pair accurate diagnoses with effective treatment plans to help you achieve optimal mental and psychological health. Urgent requests are evaluated on a case-by-case basis and then addressed immediately. Individual needs are taken into consideration as we find provider referrals based on your needs, preferences, and location.
Goals and Values: ARK will help you:
Know that you belong here

Become aware of your soul and thoughts

Have a clear understanding of who you are

Walk in your calling and become all what God has called you to be

Walk in excellence, have an excellent spirit, and to provide you with the highest quality services

Understand how to walk in the love of God and know God according to 1 John 4:7-8

Operate in your gifts in excellence and develop into the person that God wants you to be

Liberate from oppression, fear, and bondage

Trust your process - growth does not happen without it

Find your purpose - life is a journey
---
Discover Proven Therapeutic Techniques and Say Hello to Freedom!
The ARK Counseling and Wellness Center is a faith-based counseling center dedicated to providing professional consultation services. Our skilled therapists and mental health workers bring many years of experience from a wide variety of specialty areas. It is our philosophy that clients can benefit from specific tools that they can use in their everyday life. Therefore, we do our best to keep the need to be in therapy as brief as possible. Our goal is to help you uncover your true potential and lead a life that is worth celebrating. At ARK, we provide support and guidance, while helping you navigate the changes you want in your life.
ARK offers services from a soundly Christian viewpoint. Our staff is committed to Jesus Christ and His church. We seek to integrate biblical values into our own lives and the work we do with our participants. We incorporate faith in counseling by combining professional techniques and biblical principles, which allows individuals to not just be taught but apply biblical perspectives into their circumstances. We identify and respect your personal beliefs while enhancing your spiritual, emotional, relational, and mental health. Faith-based and Christian counseling can increase your authentic self and connect you to a deeper spiritual meaning in your everyday experience.
We do not require that our participants believe or practice the Christian faith, but it's important that our participants realize that our staff do. Whatever your personal beliefs are in regard to faith, we will respect and honor those beliefs. We approach matters of any faith with respect and without judgement. All members of our staff are in agreement with our Statement of Faith, which is part of our Bylaws, and members of various churches.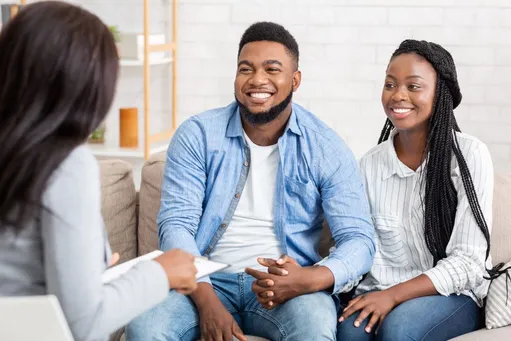 OUR HISTORY
The ARK began in 2014 with two founders, Emma-Linda Ojo-Adebayo and Mariah Popoola. Since then, ARK has been steadily growing, welcoming professionals from a variety of specializations and backgrounds to our team. We're proud of everyone who dedicates their time and talent to helping in this endeavor!