ways we can help
PROVIDING INDIVIDUAL, COUPLES AND FAMILY COUNSELING.
Treatment specialization includes:
Stress Management

Therapy for Depression and Anxiety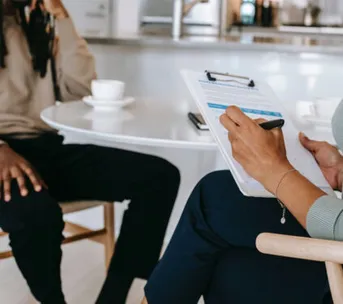 We work with a wide range of emotional and behavioral issues providing services that span from therapy for depression and grief counseling to parenting support, couples counseling and beyond. In a comfortable and supportive atmosphere, I offer a highly personalized approach tailored to each of my clients individual needs to help attain the personal growth they're striving for.
We provide the following services from a soundly Christian perspective:
Clients coping with situations and issues such as:
Abuse Survivor Issues: If you have experienced something significant in your past and would like to work through it relating to physical emotional or sexual abuse in the past.

Adjustment Problems: to sudden changes in circumstances.
Anger: Anger Management can help to identify negative thoughts patterns and gain control and cope with anger.
Anxiety Disorders: including panic disorder, obsessive compulsive behaviors and dealing with various kinds of fears.

Children and teens may be angry, frustrated, don't know your rules or have other behavioral or emotional struggles. Also, youth tend to process death, family break ups, or even new people joining the family differently. They may get quiet, angry. Maybe experiencing anxiety.
Codependency Issues: including over-controlling or under-controlling, lack of appropriate interpersonal boundaries, and feeling lost.

Communication Problems: either within a marriage or with other people.
Depression: We work with people that are dealing with depression and anxiety and many ways that it may manifest either arising out of response to one's situation or affected by biochemical factors.

Forgiveness: allowing the freedom to continue your life
Grief: Mourning and grief have their place but moving through these stages to a place of healing can be a difficult process. If you have experienced loss of a job, loss of a friend or family member, or even the loss of hope or dream, let our counselors walk alongside you through the process. Let us help you process your loss.
Guilt: requiring either repentance and forgiveness for true guilt or resolving of factors leading to false guilt.
Identity Issues and Expression: Sexual orientation; unsureness and discomfort about who you are or what you believe can be easier to navigate and understand with someone who has professional experience in that area.

New Parents: Struggling with transitions? Let us help you identify and build on your strengths while gaining new skills.
Parenting Difficulties/Frustrations: We help parents to be even better parents by looking at what you are doing really well already. We teach new skills and check in as to how it is going, including how to overcome power struggles and how to design appropriate natural consequences for a child's actions.
Relationship Issues: Having issues forming lasting relationships? Whether you are struggling with a significant other, a family member, or a friend, our counselors can help you gain perspective and find a path forward.
Shame: dealing with the shame associated with past hurts and traumas.

Spiritual Exploration: Looking for someone to navigate and help you understand how spirituality plays. A role in your life?

Stress Management: finding appropriate, Godly ways to cope with the demands of life.

Trauma Treatment: including Post-Traumatic Stress Disorder.
Referral / Networking Referring to another professional is used when a family or individual has specific needs which must be met through another source. The assessment process at the ARK will determine what kind of help is needed.